Your new favourite place for
coworking
workshops
meet-ups
exhibitions
studying
promos
podcasting
Boutique showroom and workspace for exhibitions, workshops, and coworking, located in the heart of Split Old Town.
Learn more
Get in touch
Showroom and coworking
for digital professionals
Smartspace is a place where technology, education, and design come together. Envisioned to be anything from an art gallery to a coworking space, it's a perfect workspace for creatives, coders, entrepreneurs, or any other problem solvers. Smartspace is equipped for coworking, workshops, meetings, exhibitions, promos, seminars, and much more. Located in the heart of Split, Smartspace is meters away from everything the buzzing Old Town can offer: hotels, shops, restaurants, museums, galleries, cafes, and bars.
Perfect venue for hosting technology, education and design events
Designed for the
new world of work
Great location
Easily accessible by walk, bike, car, bus or boat
Universal
Designed to be anything from gallery to office
Private rooms
Meet and present in our multifunctional private rooms
Chill-zones
Work from our indoor and outdoor chill-zones
Fast internet
WI-FI internet with backup and guest networks
Always fresh
Cool, ventilated and clean modern workspace
Equipped
Projectors, printers, scanners, and much more
Whiteboards
Present and explain with magnetic whiteboards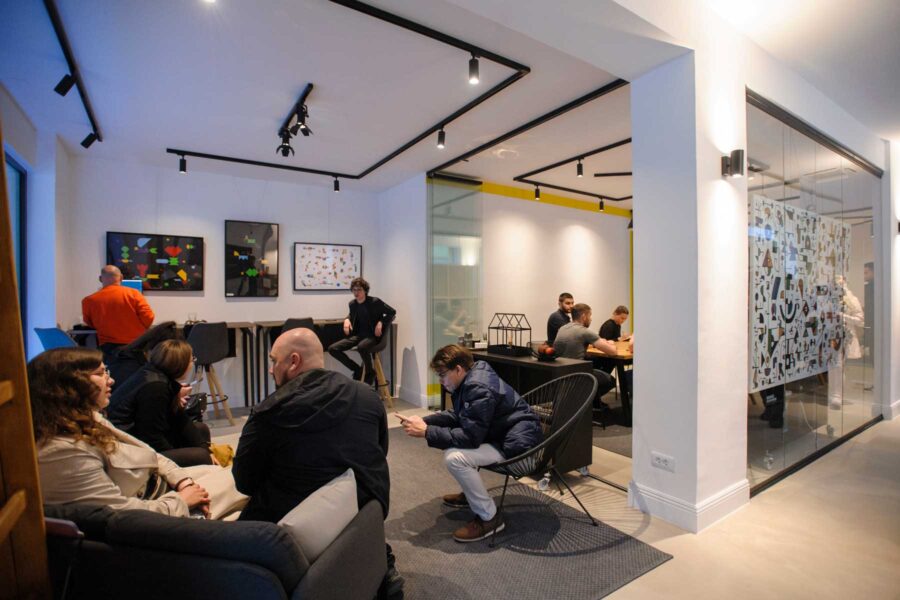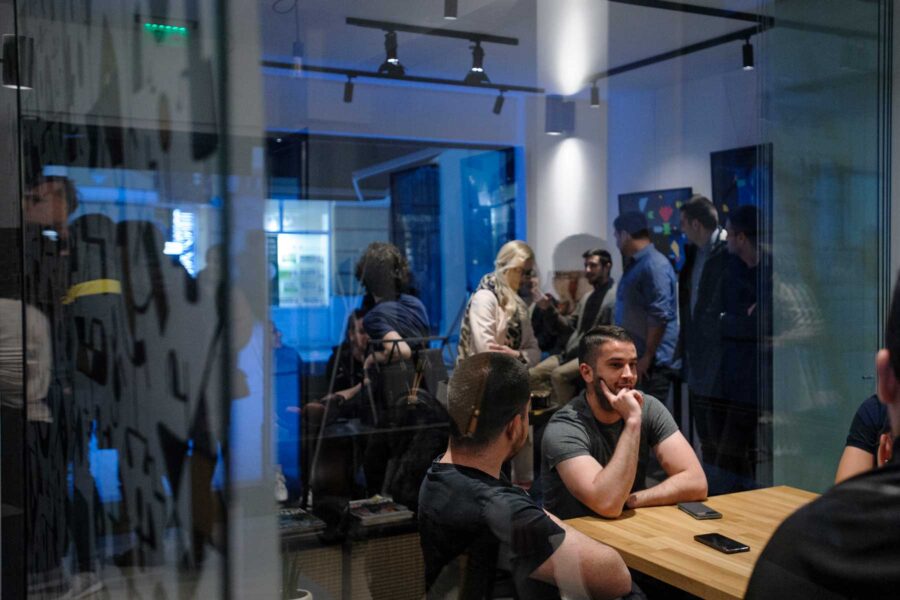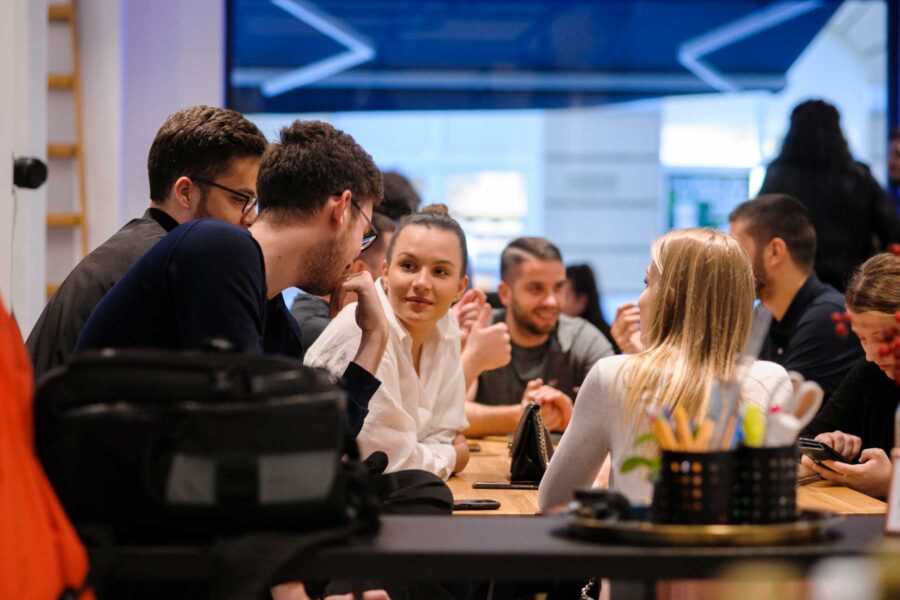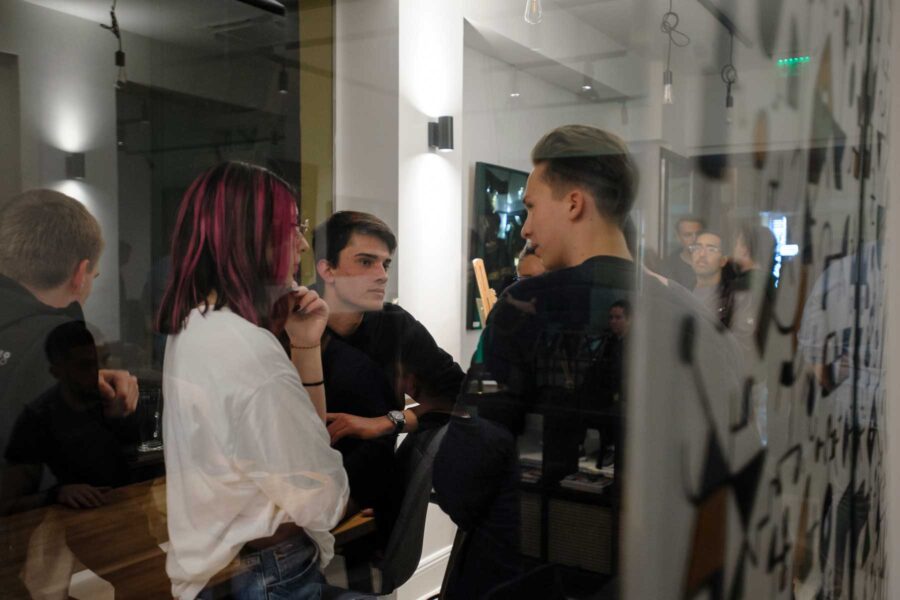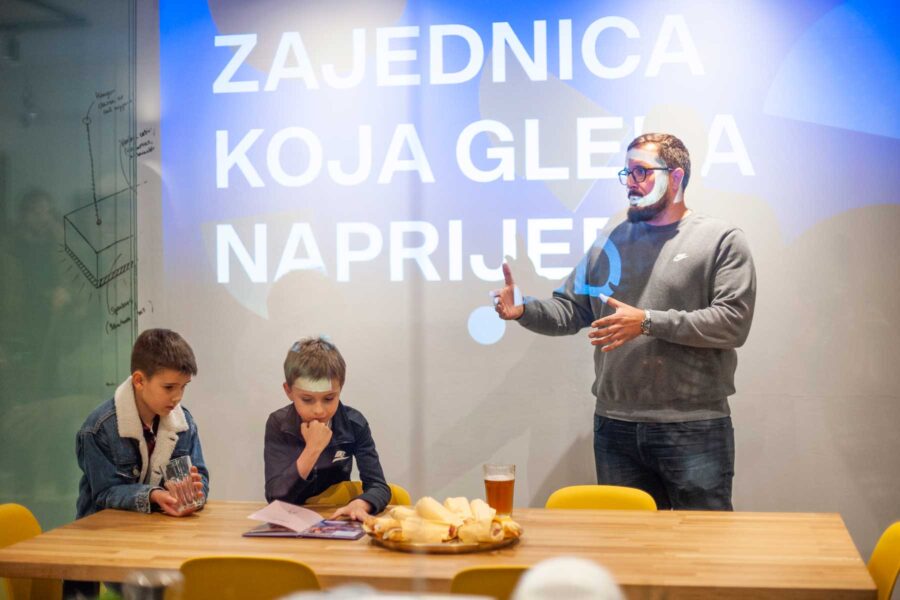 Home to innovation
for the bold
Available on weekdays from 09:00 to 18:00
Drop-in
Half day access. Shared desk or chill zone seating.
€20
Full day
Fast internet. Chilled vibe. Cool people. Great coffee.
€30
Weekly
Access for 5 weekdays, including 2 hours of meeting rooms.
€120
Monthly
Access for one month, with 8 hours of meeting rooms.
€400
Quarter
Access for 3 months with full resident privileges.
€1200
Coffee, tea, soft drinks, and snacks are included in all coworking options.
Professional alternative to meeting in cafes or restaurants
Meeting
Meeting room for up to 4 people, equipped with smart TV, PS4, webcam, and WI-FI.
€20/hr
Assembly
Comfy room for up to 6 people, equipped with projector and magnetic whiteboard.
€30/hr
Coffee, tea, soft drinks and snacks are covered in all private room options
Organise a private or public event for up to 30 people
Evening
Available on weekdays, from 18:00 to 22:00, or during weekends and public holidays.
From €300
Whole day
Host a full-day event. Only available on weekends and during public holidays.
From €500
Reach out for more information about event hosting options
Great place to
work and mingle
Coworking from 09:00 to 18:00
Events from 18:00 to 22:00
Weekends and holidays available on request.
Give us a call
Get directions